My husband pointed out that someone new to the site might not know what the hell Coolest Things is, or why I call it that. Coolest Things is a weekly/forenightly link roundup of the coolest youth services librarianship stuff I found. . .on the internet. With GIFs and such. And political opinions.
Y'all know how I feel about Thanksgiving, right?
BUT I'm enthusiastic about Youth Services Librarianship, And I have an extra-long edition for you, for the long weekend. Aren't you excited?
The other joint chiefs have been doing some really cool shit lately!
Kendra's rant about holiday programming got picked up by School Library Journal, which makes me feel like we're all SUPER FAMOUS.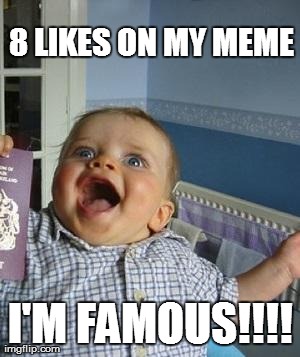 I also have a lot of response to Kendra's post (or, more specifically, the responses thereto), about how we as the dominant culture don't need to do anything else to educate anybody about our customs, that it's not diversity to have programs that reinforce the oppressing and privileged culture, and how the fact that anything we do might alienate someone is not an excuse to stop trying not to alienate people. I have LOTS OF THOUGHTS about microagressions and how we can't just do what the community tells us they want, because the only people telling us what they want are the people who already feel comfortable using our services. About how sometimes, when you vehemently disagree with something, it's because it pushes up against your privilege and makes you uncomfortable, and that's maybe the best time to listen instead of defending. But! That's another post. Or maybe just a series of online and in person discussions where we all try to get closer to being the best anti-racist children's librarians we can possibly be.
Brooke blogged about how she sets up baby storytime! You should read it because Brooke is the baby whisperer. Also because we get a lot of questions on the Facebook group about how to do baby storytime.
Brilliant human, SU supporter and original Storytime Guerrilla Angie was called out in Library Journal for her contributions to Ferguson Library over the past few months. Also she wrote a blog post about how citizens can talk to their librarians about #weneeddiversebooks, and it's full of smart, actionable suggestions, so go read it.
One of the projects Angie is helping out with is curating lists for Ferguson Public of social justice books they'd like donated for their shelves, and that your library can have on your shelves. They just put out a new list of 100 books. We all know books are amazing for bibliotherapy, for talking to kids about hard issues, for helping kids see the world around them and make sense of it. There are some amazing picture books out there that speak about social justice, and the Free Library of Philadelphia blogged about it, and put together a book list. Have you bought Separate Is Never Equal yet? Go now!
The Doctor once said, "You want weapons? We're in a library! Books! The best weapons in the world!" Books are powerful, and dangerous. They undermine the status quo, they expose untruths, they spread science — but they also uphold the status quo, spread untruths, and reinforce racism. This very week I have been staring at a copy of Indian Captive. Newbery, yes, but also racist as f*$%. Chelsea Couillard-Smith posted on the ALSC blog for the Intellectual Freedom Committee about training all staff so that they know how to handle book challenges, both internal and external, in a manner that holds with our professional ethics.
I may think Thanksgiving is some bunk-ass forced familial bonding with disordered eating racist colonialist bullshit (also I'm a vegetarian who doesn't eat sugar), but I am not a complete killjoy. I like gratitude. And little kids with pretty fall leaves. Rebecca, who I love, did a Farm Stand Storytime, which is incredibly rad, about Thanks & Giving. It's a really cool storytime, with, BONUS! a story from a Passamaquoddy storyteller. Also her craft is neat.
Ingrid's Toddler Halloween Dance Party! Toilet Paper Bowling! It's so cute.
It's not storytime, but I want to offer big congrats to fellow 2014 Mover and Shaker Karen Jensen, whose amazing blog Teen Librarian Toolbox just got picked up as an SLJ blog. She's been KILLING IT lately, with posts about everything from prom dress body diversity to consent in Beauty and the Beast. She's just such an asset to the profession.
It's past midnight, so I am technically late posting, again, and I am going to sleep. May your Thanksgiving be free of drunk drivers, police brutality, family political discussions, and pumpkin pie. Who the shit invented that, and why would you eat it when sweet potatoes are available? Mysteries of the universe.
Good night, and good luck.