We asked the Youth Services Internet Mafia to share their professional goals for 2015. OH BOY did y'all deliver.*
*Lots o' Links, but also lots o' GIFs. You know.
Here are the posts we've seen so far. If we missed you, or you're inspired by everyone else and post yours later, let us know and we'll add you!
The Joint Chiefs led the way:
Kendra wants confidence, balance, and organization.
Brooke wants to strengthen her community connections and step out of her comfort zone.
Amy wants more balance, and to learn to say no. And to weed.
I want to save kids lives with literature. No pressure.
Soraya, who is joining the team in a as-yet-to-be-defined capacity (YAY!) wants to make time for PD, think bigger, and motivate her staff to learn new things.
Lisa at Libraryland was on the exact same wavelength we were, and posted her resolutions before we even put out the call! Great minds and whatnot. She's looking to write, and get, more grants, and focus on the schools. As a school librarian, I STRONGLY support this.
Annie at So Tomorrow wants to rock reader's advisory, with some inspiration from the amazing Abby.
Abby herself is focusing on meeting more with her staff, and encrouaging their goals. I wish she were my boss. (I LOVE my boss. Seriously. But MAN would I learn a ton from Abby.)
Lisa at Thrive After Three has a phenomenal list of possible goals, for every stage of your career, to help you feel more comfortable writing your own.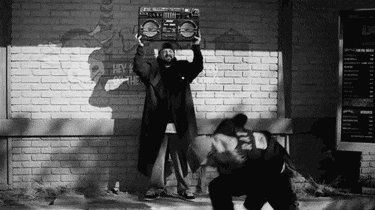 Balance is a big one this year, and Sarah is looking for it as well (Caldecott and a baby? I always suspected she was superhuman. . .). She also wants to keep more stats so she can show how AWESOME she and her staff are.
Katie has some BIG goals, including but not in any way limited to delegating more and learning the ukulele (two things I will never manage).
Kim at Literary Commentary wants to blog more (YES PLEASE), meet more people at conferences (meet us! We are nice!)  and learn the ukulele. All y'all with your musical abilities. Honestly.
Brytani kills it and hits close to home with a reminder to love ourselves for the librarians we already are.
Carrie at The Lion is a Bookworm wants to read more, weed more, blog and write more. Amen.
Andrea at yogibrarian (She's doing yoga not stealing picnic baskets. I think.) is setting goals for her BRAND NEW blog! Go check it out!
Laura at Literacious (it's alliterative AND clever <3) is going to get more involved with this crazy online community of ours, among other things.
As always, the SU Facebook group had great input. Good luck on that closet, Karen.
UPDATE TO ADD!!!
Miss Kelly at the Library has got BIG GOALS this year. Graphic Novels, Outreach, Parachutes and more!
Jayla's committed to outreach, professional participation, and more blogging (YESSSS). She does not mention this in her post, but I happen to know that one of her goals is to spend more time eating tacos with ME in 2015.
Jess at From the Liberry Of is making her snacks allergen-friendly and her programming gender-neutral. Be still my heart!
AND AND AND, Mel is resolving to say no more, and put stuff aside for later less.
MOAR UPDATES!!!
(Also more GIFs)
More reading and more weeding from Amy C. at Catch the Possibilities.
Bryce hit it out of the park with a sort of follow up to Brytani's post, which in turn I will probably follow up on at some point because it has my brain percolating about Things.
Another one of you committed to learning the uke. I'm still not falling to this peer pressure. Anne is also resolving to blog more (I'm holding all of you to this. ALL OF YOU), use the PLN for innovation, and encourage her team members to do the same. Love it!
Regina at A Friendly Journey wants to read more professional journals (me tooooo!), strengthen her non-English language skills (ME TOO) and "Create connections, community, and writings that have a positive impact on the world and those with whom I share this beautiful planet." YESSSSS. Let's be friends.
Kristen wants to be more intentional about adding new songs and rhymes to her repertoire,  presume good intentions, and have more fun with work. Let's ALSO be friends.
Miss Meg is going to learn new things (INCLUDING UKULELE) and be an advocate. SPOILER: There are pictures in this post of her NEW KITTEN.
How are you resolved to rock in 2015? Comment, tweet, blog, or join the FB convo. We can't wait!