It's my first blog as a new Joint Chief and hoo boy, the pressure's on! Not really. I'm just happy to be here! *Does happy dance*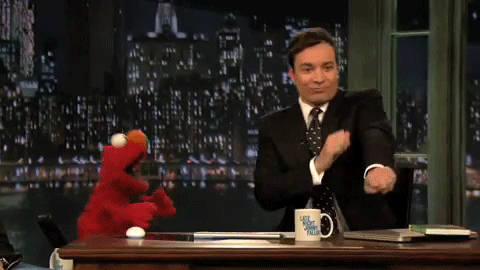 This is a joint effort post (and not just because we're joint chiefs – get it??), because the lovely and talented Cory has saved up a few great, and indeed, cool things to share that she hasn't yet had the opportunity (what with being busy growing a tiny human and all).  She most kindly passed those cool things on to me so I'm happy to sprinkle those in with a few of my own.
Without further ado, let's check out the cool:
Have you all visited No Time For Flashcards? My goodness, the number of supremely cool early learning activities, all presented in neat pinnable blocks, is truly staggering. I want to do everything she posts. Those cute dark-haired kiddos in the pictures? Her kids. I know this because I follow her on Instagram. Those are some lucky kids.
Somewhat related, Cory shares Beth's latest edition of Think Outside the Stacks, which includes a cool roundup of process art for toddlers posts. Check it – and start encouraging the process over the product (which I'm sure you already do because you're awesome people).
Two new studies examine the unexpectedly complex interactions that happen when you put a small child on your lap and open a picture book (an article written by Dr. Perri Klass, no less!). Thanks for sharing, @rebeccazdunn! 
Library Girl on why kids need a reading champion – and why it should be you. Viva la free choice reading!
This article on oppressive language (and what we should replace it with) is SO powerful. We know our behavior, words and actions are models for children. We also strive to be inclusive providers. So think about the words you use in front of children and their families. Or anywhere, really.
Malinda Lo writes about perceptions of  diversity in book reviews.
Erin over at Falling Flannelboards posted a super-cool and fairly simple iPad moviemaker program and now I want to go and make ALL THE MOVIES.
Meg posted this Science Lab program (featuring Batman (gravity!) and the Wonder Woman (5 senses!) almost a month ago so those of you who are up on your blog reading may have seen it. But holy cool STEM program, Batman!
How do you feel about Time's list of the 100 Best Children's Books of All Time?  Maybe I shouldn't have put this on a "coolest things" list because personally, I feel like they could have asked a few children's librarians and maybe have gotten a slightly more updated list. I mean, there's some Mo Willems and Jon Klassen there, and Aaron Becker's Journey, but I know there are a few more awesome books that could have been listed. But that's just my opinion. What do you think?
Even though a lot of what we do for children in storytime can be supported by brain research, we are "still in the infancy of brain research" (HA!). Scientists are learning more and more every day and we'll be able to put it all to good use in our libraries. Share this article with administrators, funders, parents – anyone who wants to know more about why we do what we do!
I think that's probably enough to keep you busy until next week. Did you see/read/find anything particularly cool this week? Do share! And now, go and…